CACG Team
Dr. Magdalena Martinez
E-mail: magdalena_martinez@nshe.nevada.edu
Dr. Magdalena Martinez is Assistant Vice Chancellor for Academic and Student Affairs for the Nevada System of Higher Education. Prior to joining the Nevada System of Higher Education, Dr. Martinez worked at the National Forum of Higher Education for the Public Good at the University of Michigan. This initiative looks at the role of higher education and the public good by examining the intersection of leadership, policy, and cultural practices. In her role she was responsible for contributing to the research, planning and implementation of multiple national dialogues which focused on issues related to postsecondary access, equity and student success. In addition, she served as a program evaluator for a three-year, W.K. Kellogg Foundation funded leadership program to prepare individuals for the presidency at Minority Serving Institutions (HBCUs, HSIs, TCUs).
The program was spearheaded by the Alliance for Equity in Higher Education (an Institute for Higher Education Policy initiative in collaboration with NAFEO, HACU, and AIHEC). Other professional experience includes serving as a community college administrator at the College of Southern Nevada and policy and management analyst at the City of Las Vegas.
Dr. Martinez's research interests encompass three interconnected areas focused on underrepresented students' educational experiences, the role of community colleges and persistence, and leadership and public policy to increase postsecondary access and success. Dr. Martinez holds a Ph.D. in Education from the University of Michigan, Master of Education from Harvard University and a Bachelor of Science in Business from the University of Nevada Las Vegas.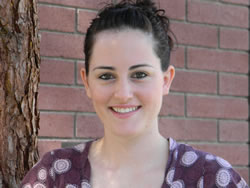 Mallory Levins
E-mail: Mallory_Levins@nshe.nevada.edu

Mallory Levins is an administrative assistant working on the College Access Challenge Grant.  She is a student at the University of Nevada, Las Vegas studying Psychology and Elementary Education with a minor in Spanish.
Mallory holds the great state of Nevada along with a strong belief in the power of education very close to her heart.  She was born and raised in Las Vegas and has many educators in her family.  Her grandmother and role model, Aggie Roberts has a Clark County School District elementary school named in her honor.  Mallory is devoted to making an impact on Nevada's students and future by creating a college-going culture through the GoToCollegeNevada.org Campaign.
GoToCollege Ambassadors
Email: GoToCollegeNevada@nshe.nevada.edu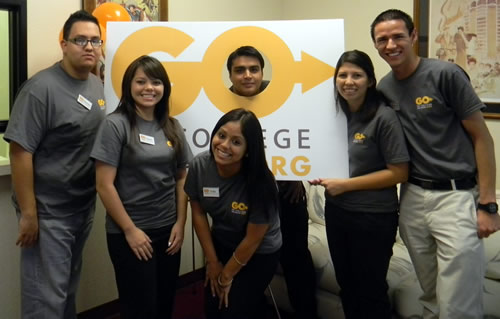 From left to right:
Abraham Gomez, Raquel Landeros, Erika Herrera, Juan Lopez, Beatriz Martinez, and Jonathan Senda
The AmeriCorps volunteers are a vital part of the GoToCollege Campaign, which is a program of the Nevada System of Higher Education aimed to Nevada student to pursue their higher education. Under the title of GoToCollege Ambassadors, they are the ones going into the field and meeting with administrators, guidance counselors, and students spreading awareness of the campaign in southern Nevada school as well as in various school fairs.